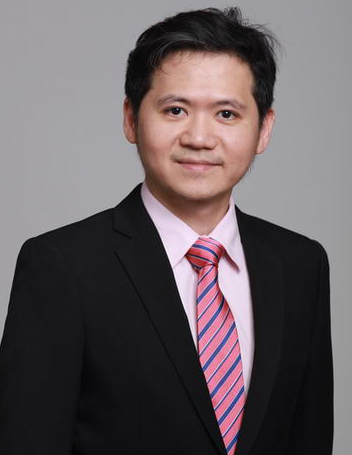 Chin Sien graduated from RMIT University, Australia in 2006 with a Bachelor of Accountancy degree and holds a Graduate Certificate in International Financial Reporting Standards (CertIFR-ACCA), Certificate in ICAEW International Standards for Auditing (ISAs) programme, Certificate of Competency in Practical Accounting Essential (CertPAE-ISCA) and Certificate of COSO Internal Auditors. He is a practising member of Institute Singapore Chartered Accountant (ISCA) and a member of Malaysian Institute of Accountant (MIA), ASEAN Chartered Professional Accountant (ASEAN CPA), Certified Practising Accountant in Australia (CPA Australia), Accredited Tax Practitioner (Income tax & GST) of Singapore Institute of Accredited Tax Professionals, Certified Fraud Examiner (CFE) and Chartered Certified Forensic Accountant (CCFA-US).
Chin Sien has more than 10 years of working experience with local and international accounting firms in external auditing, internal auditing and advisory role. He started his professional career with a mid-tier accounting firm beginning in 2007 and handling a mixed portfolio of clients on auditing included SMEs and MNCs, specialize industry such as Construction, Manufacturing, Consumer Products, Investment Holding, Charity, Technology & Software, Food & Beverage and Telecommunication.
Prior to starting his own practice in Nov 2017, Chin Sien was a Senior Audit Manager with one of the Top 35 Accounting Firm in Singapore and heads the external audit & quality control division. He is also a trainer to provide technical updates workshops on International Standards on Auditing (ISA), Singapore Financial Reporting Standards (SFRS) and International Financial Reporting Standards (IFRS) to develop technical skills of the audit professionals to ensure quality of audit and compliance with professional standards. Apart from auditing, his professional experience includes taxation (Corporate tax and GST) and financial accounting advisory.
Chin Sien is currently a seminar trainer with Aristi Consultant Pte. Ltd. and Technical Director with Accounting Consultancy Pte. Ltd.
Mr Liew Chin Sien
Founder & Partner
CA (Singapore), CA (M), CPA (Aust), Asean CPA, ATP (Income tax & GST), CFE & CCFA
Mobile No: (65) 97872957
Email:[email protected]